Forever We (select FOREVER WE) from the dropdown box
United States of America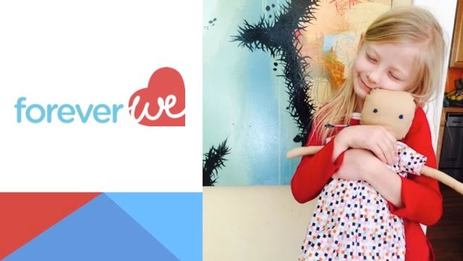 Forever
We
is 501(c)(3) organization delivering dolls and books to kids with cancer. They partner with families, schools, corporations, and foundations to create an experience to foster "purposeful play." They believe children use toys to tell stories. Their once upon a time is now. Every year, nearly 16,000 children are diagnosed with cancer. Another 45,000 are in treatment annually, not to mention millions of siblings, neighbors, classmates, and friends who are also affected and want to help. Federal funding contributes less than 4% of their overall cancer budget to childhood cancer research and treatment. If our kids are going to live happily ever after we have to find a way to work together to bring awareness and funding to their experience.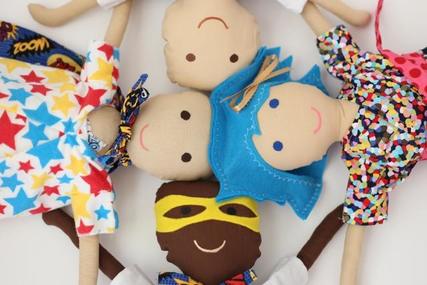 Our huggable
Forever We friend
creates a conversation about a difficult subject. It provides comfort to a child in need and gives people who want to help a unique and meaningful way to get involved. Child Life at Cincinnati Children's Hospital has requested Forever We dolls for the families they serve. The world of childhood cancer is complex, scary, and often tragic. But in the midst of all that, it can also be beautiful. Stories of strength and hope continue to point toward a bright future that is only possible with your help. We invite the See Beautiful community to engage with families enduring an unfathomable diagnosis by communicating the message, "We are with you."
​How does your purchase help? Your purchase allows Forever We to partner with Child Life at Cincinnati Children's Hospital to deliver our Forever We friends to the kids being treated the
re.
Love the cause, but don't need the See Beautiful swag, that's okay. You can donate directly to Forever We
HERE
and celebrate their beautiful work alongside them on
Facebook
,
Instagram
,
Twitter
&
Pinterest
!